The Niagara Landowners Association was formed in response to bureaucratic abuse.

LINKS to other informative sites, stories & information...

    Under the guidance of the
Ontario Landowners Association
, the NLA was established  for the sole purpose of defending property owners from extortionist bureaucrats.
   Ontario Government, desperate for money is willing use their many unaccountable agencies to pervert our
laws and justice
in their effort to illegally extort innocent citizens.
By their own admission that they have engaged in confiscating land rights, without compensation, the Niagara Peninsula Conservation Authority has become the greatest
threat to
property owners.
NLA will continue to hold them accountable...

Presentation to the Niagara Regional Council

                                     By

David Honey

President of the Niagara Landowners Association

And director for the Ontario Landowners Association

The Ontario Landowners Organization is growing very quickly - the reason is because more and more people feel that they need protection against their own government agencies — they need protection against the people whom they voted into office to represent them...       
  Continue Reading
Excerpt from Landowner Representative Gregg Wilson presentation to the City of Hamilton

Planning Committee Special, March 31, 2015.

"What Right Title and Interest does the City have in dealing with something another person owns?"

Where and how did they gain a right title or interest?"

"My Employer had to pay to buy the property they own. That gives them the Right Title and Interest to it,"

"Where is there compensation to lose some of the rights they have to the land as your bylaw would do"?


Continue Reading
Achtung! 

Does this type of thinking remind anyone of darker times in history in foreign Lands!

Why and by who is this evil being foisted on Canadians

WARNING:

During the Hamilton planning committee meeting it was actually stated that 'rural homes would only be allotted one (1) parking space!'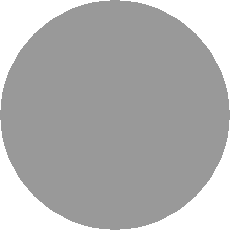 Here we grow again! A new Landowner Chapter for Ontario!

Here we grow again!

A new

Landowner Chapter

for Ontario!

Hamilton/Halton

Landowners

Association